Guestpost by Suzanne Cramer of CareOneCredit
It's about that time…when we begin to evaluate our finances and start to plan for the new tax season.
My filing cabinet is always a little full this time of year, as I get lazy and just shove all the paperwork I think I'll need in the drawer.
So what do I really need to keep and for how long? Let's take a look…
When it comes to storing your financial documents there are three categories to consider:
Things to keep forever
Things to keep for 7 years
Things to keep on a short-term basis
Not sure which category the things in your filing cabinet fall under? Here's a comprehensive list to keep you up to date and clutter free!
Find a Special Place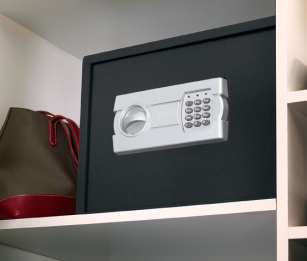 There are several important financial documents and records that you should keep forever. Not only do you need to keep them, but they need to be kept in a safe place; such as a safety deposit box, or a fireproof safe.
Passports
Social Security Cards
Birth and death certificates
Citizenship paperwork
Military records
Marriage and divorce decrees and certificates
Wills, living trusts, and powers of attorney
Uncle Sam Says: Keep for Seven Years
We all know Uncle Sam likes to make sure he gets his fair share and when it comes to being audited seven years is the usual cut off. So what should you keep to ensure a potential audit goes smoothly?
Information on home purchases and sales, titles, etc.
Old tax returns, W-2s, and any 1099s
Information about rental property
Receipts for improvements you have made to homes
Year end brokerage statements
You Can Pitch It, Really it's ok!
Many of us hold onto financial documents much longer than is necessary. Some items to hang on to for a year and then pitch:
Paycheck stubs (wait for your year end W-2, then pitch)
Bank statements (Upon receipt of your year end statement-toss them)
Insurance policies (upon receiving your renewal statement)
Receipts for purchases (After they have been reconciled or for warranty purposes)
Safeguard your Identity
Identity theft is quickly becoming one of the most organized and costly crimes of our time. You can reduce your chances of personal identity theft by using a paper shredder to destroy all financial documents before tossing them.
Unfortunately identity thieves don't mind digging through our trash and shredding documents is one of the best ways to protect yourself from a thief who resorts to sifting through your trash.
How do you clear the clutter and ensure you keep what is necessary?
Suzanneis a certified credit counselor and a Social Media Specialist forCareOne Debt Relief Services.Suzannewrites forDivorce, Debt and FinancesandA Straight Talk on Debt.FollowSuzanneon Twitter@SuzanneCramer1 and@AskCareOne where she shares her insights on divorce and managing your finances.